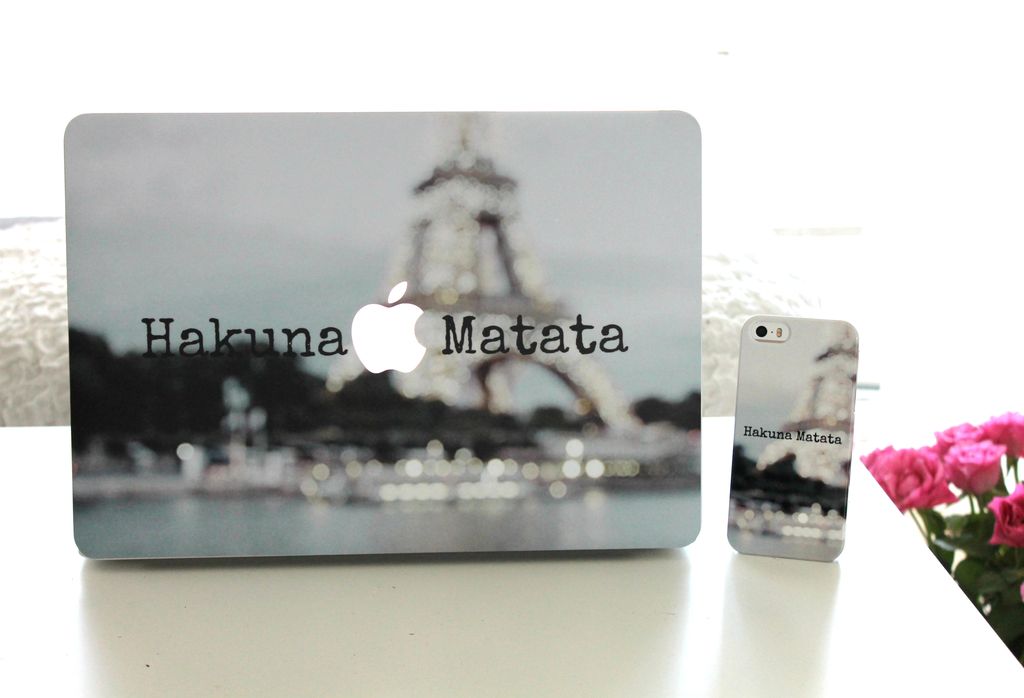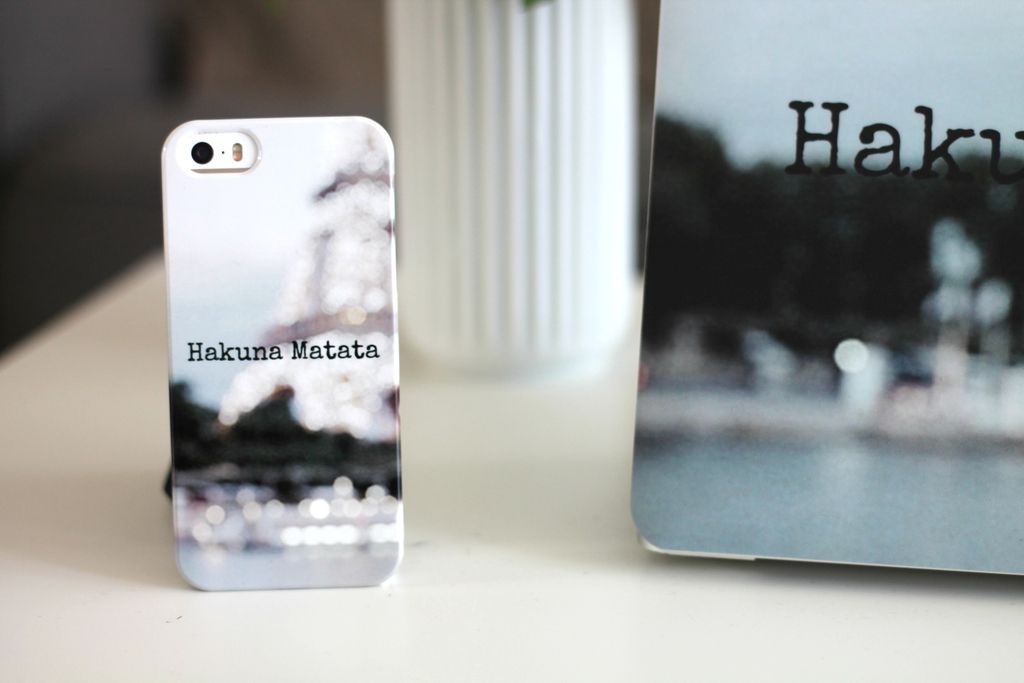 Design your own Iphone/Macbook
Hakuna Matata – It means no worries, for the rest of your days
Hi sweets! Jeg håber i har jer en virkelig god Torsdag formiddag :) Jeg har en virkelig lang dag foran mig både på akademiet, og med en masse hygge iaften, men jeg ville lige skynde mig at dele et lækkert tip og en endnu mere lækker konkurrence med jer, som jeg har fået lov til at stå for i samarbejde med CaseApp..
I har garanteret hørt om CaseApp før, der er et website hvor du kan designe dine helt egne covers, skins og cases til din mobil, tablet eller bærbar.. Konceptet er ikke kun til Apple-brugere, men gælder også for almindelige laptops, Samsung telefoner, HTC m.m, så alle kan være med.. Jeg har designet et skin til min elskede mac, med et iphonecover der passer til, så jeg er super matchy-matchy.. Det slørede baggrundsbillede af Eiffeltårnet, er et af mine ynglings billeder, fundet på Pinterest. Jeg elsker alt ved det, og var slet ikke i tvivl om at det var dette billede der skulle pryde mine 2 babies.. I kan finde caseapp på facebook, hvor der er masser inspiration at hente, til lækre designs, når i skal til at designe jeres eget cover eller skin!
And now the fun part! Jeg har fået lov til at give et skin samt et cover til en værdi på op til 600 kr, væk til en sød læser, og for at vinde skal du:
Hoppe ind og smide et like på bloggens facebook side – lige her
Skriv en kommentar til dette indlæg, du kan nøjes med et "<3", husk bare at opgive din mail, så jeg kan få fat på dig, hvis du vinder :)
Vinderen bliver fundet d. 20/9 <3 Held og lykke..